A NEW WAY TO TREAT HAIR LOSS!

We don't grow new hair, we help you keep the hair you have.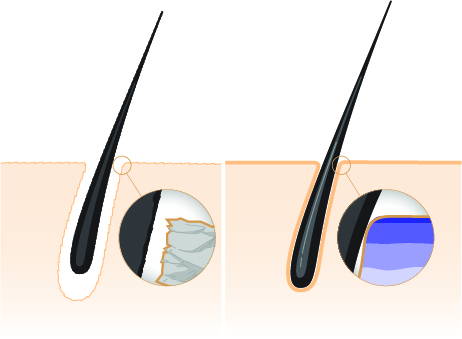 The #1 cause of daily hair loss is an environmental stressor known as Oxidative Stress. Think UV exposure or pollution. Crazy, right?!
Free Worldwide Shipping  ●  Free 30 days return  ●  10% off on your first order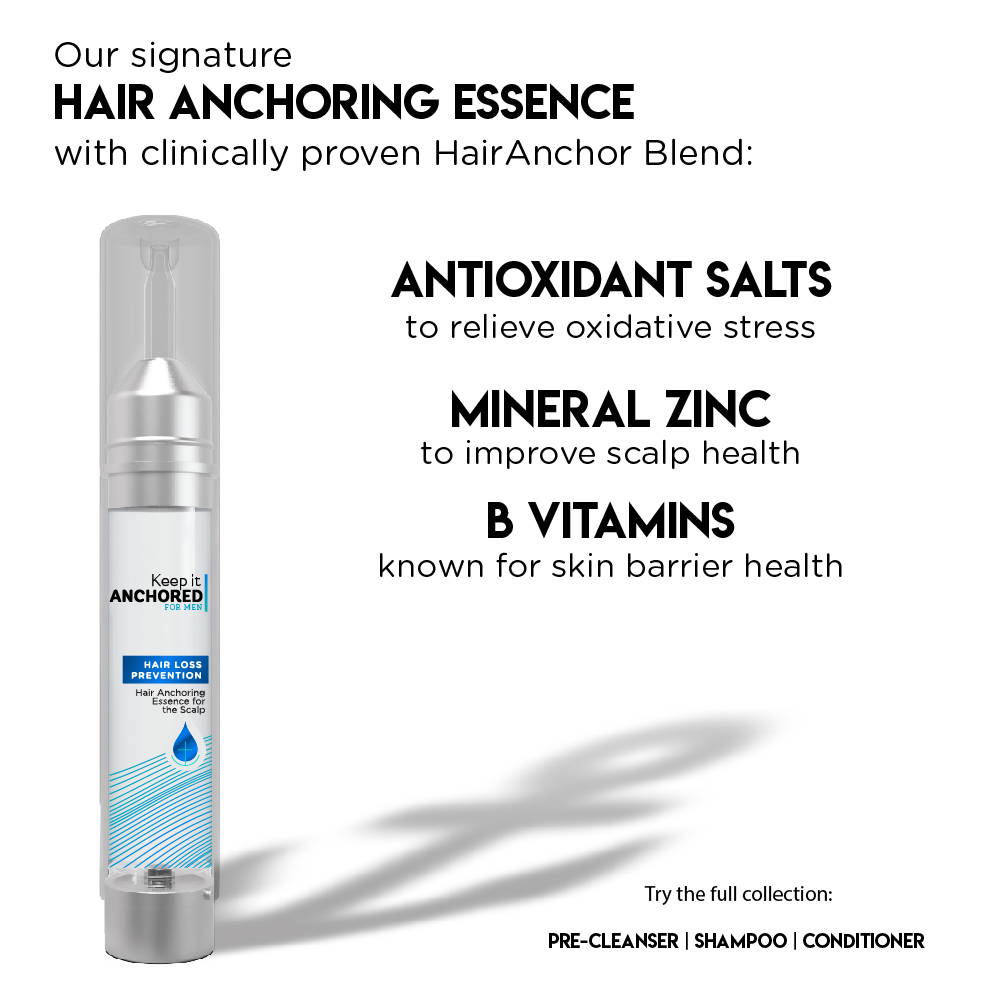 USER REVIEWS
"Wow! My hair loss has reduced a lot! Definitely a confidence booster."
USER REVIEWS
"I have used some anti-hairloss products before and they are super sticky. The Hair Anchor essence feels refreshing and the scent is fragrant."
USER REVIEWS
"I shampoo my hair everyday and I can tell that my hair loss has reduced significantly when I look at my drain after my shower. The product is even better than I expected!"
USER REVIEWS
"I can see the effect just by using half of the bottle! I thought I had to use several bottles at first."
USER REVIEWS
"I applied the essence after shampooing, it's refreshing and the my scalp feels cool.
I can tell I'm losing less hair after only a week"
Steve Casperson, Co-Founder and Hair Scientist
---
"My personal hair loss journey started in my late 20's – at that time, there weren't any solutions available to stop or slow down that process.   I'm a chemist/scientist and with over 30 years of research later, there is now a solution that I enjoy using every day – and it enables me to keep more of the hair I have for longer. The real key is to start as early as possible – and use it every day.   I've encouraged my friends and family to use this so they can keep more of their hair – protecting against oxidative stress and preventing daily loss."
Dr. Jim Schwartz, Hair Scientist
---
"Our new treatment passed the toughest test – a clinical trial. We found those who used the Anchoring Essence actually kept more hair than those who used the placebo. We measured it and they noticed it"